Nauta Hogar coverage for 5 new provinces
Great news for Cubans back home: ETECSA announced last Thursday, September 28 that starting September 29, Cubans will be able to have internet access for home use. Internet services for residential usage, Nauta Hogar, will be offered first in the provinces of Pinar del Río, Las Tunas, Holguin, Granma and Guantanamo, then extended gradually to other parts of the country.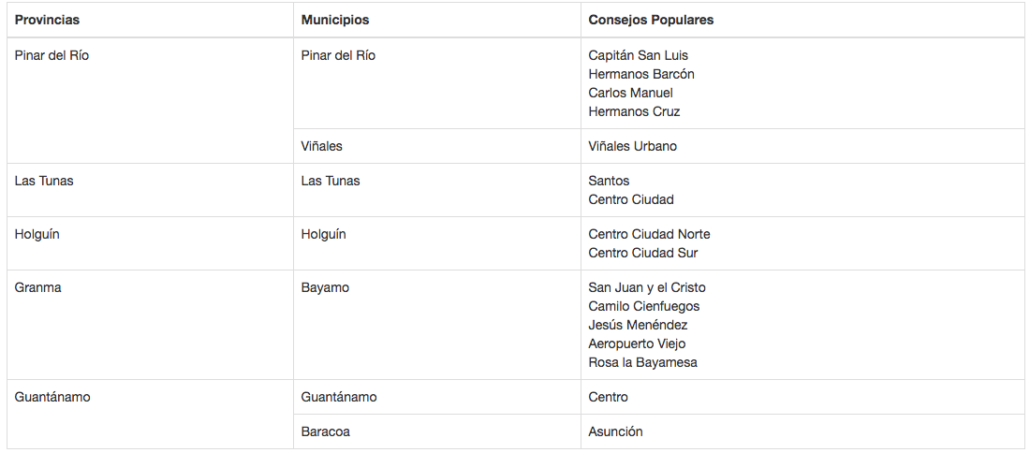 To purchase the service, residents must have a landline with "technical conditions that allow the configuration of the contracted speed" and a modem. Also, they should pay a $15 activation fee.
Previously, Internet in Cuba was not allowed in private homes, except for rare cases of some professionals such as doctors, lawyers, journalists and senior government officials. However, private citizens of Cuba can now obtain Internet services. Nauta Hogar extended, covering 5 new provinces, but ETECSA officials say that the service will be available for all Cuban citizens by the end of December.
The prices are rather high, but at least Cubans will now have access to a new world of information and means of communication which have been denied in the past.

Etecsa website offers a wide range of questions and answers, for all those interested in find more about conditions and prices governing Nauta Hogar use. Here is a link to Etecsa FAQ.
In the meantime, if you want to help your loved ones stay connected, you can always count on HablaCUba.com for recharging their Nauta accounts.
All you need to do is:
Find out their Nauta email. It should look like user@nauta.co.cu or nauta.com.cu.
Once you have the email, go to HablaCuba.com Mobile Recharge page.
Select Nauta and then the amount you want to send
Confirm your order and wait! They will get in touch with you shortly to say thanks and to let you know what's new back in Cuba.
https://blog.hablacuba.com/wp-content/uploads/2017/10/Screen-Shot-2017-10-02-at-13.00.05.png
513
1055
Ecaterina Lia
https://blog.hablacuba.com/wp-content/uploads/2015/02/Blog.hablaCuba.png
Ecaterina Lia
2017-10-03 11:19:02
2018-05-24 13:32:29
Nauta Hogar coverage for 5 new provinces