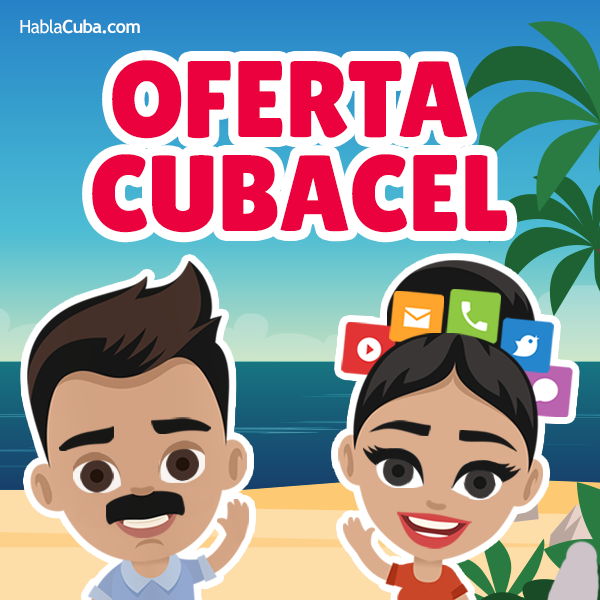 Somebody once said: Hey, math! Solve your own problems, I'm not a therapist! Joke aside, this Cubacel promotion, starting January 28, challenges you with an interesting promotion, which looks like this:20 CUC= 30 CUC + 50 Minutes + 50 SMS Bonus
30 CUC= 40 CUC + 50 Minutes + 50 SMS Bonus
40 CUC= 60 CUC + 100 Minutes + 100 SMS Bonus
50 CUC= 70 CUC + 100 Minutes + 100 SMS Bonus
It means that for every 20 CUC sent, the recipient gets 20 CUC credit, plus 50 minutes for national or international calls and 50 SMS bonus for national and international texts, except for USA. Plenty of communications means, plenty of information exchanged, which makes the borders and the distance fade away. When you're constantly in touch, distance is just a word.
Some details to pay attention to:
– The promotion will run from Monday January 29th, 2018 00:01 Cuba time to Friday February 2nd, 2018 23:59 Cuba time.
– Promotional Bonus can not be transferred to other lines.
– Promotional bonus will expire in February 25th, 2018.
– Promotional Bonus can be used for all services available to prepaid users like domestic and international calls, SMS, MMS, including SMS entumovil *8888, and Data (Nauta).
– 50 minutes Bonus can be used for local and international calls
– 50 SMS bonus can be used for local SMS and International (Except USA)
– Customers will receive a SMS a few days before the expiration date of extra bonus.
– Customers can check their balance via USSD (*222#) for free.
– Please note if a customer still has CUC balance, the new expiration date will be February 25th, 2018
– Top ups of 40 CUC or more will be divided into 2 or 3 separate top ups, so that you receive the maximum bonus possible. The recharges may arrive several minutes apart.
https://blog.hablacuba.com/wp-content/uploads/2018/01/Twitter-Cover.png
500
1500
Ecaterina Lia
http://blog.hablacuba.com/wp-content/uploads/2015/02/Blog.hablaCuba.png
Ecaterina Lia
2018-01-25 14:37:54
2018-05-24 13:32:18
Good math: how much is a 20 CUC recharge if multiplied by Super Bono?