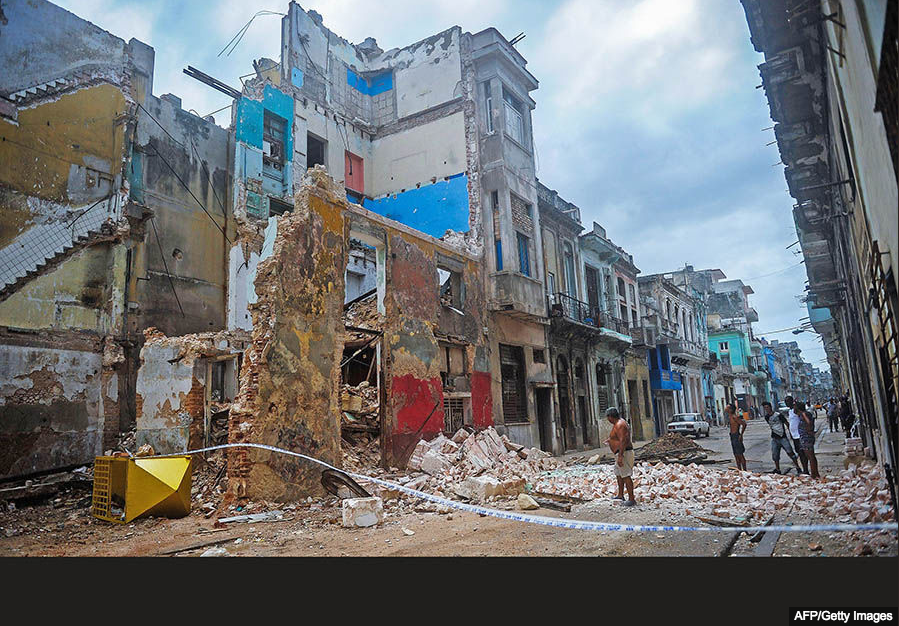 What doesn't kill you makes you stronger. These days were a real challenge for many of us, either living in the US, in the states where the hurricane hit, or worrying about what might happen back home in Cuba. It wasn't easy, but maybe it was nature's way of bringing us closer, of making us care about what's really important and leaving behind all the little things which may affect us on a daily basis.
The storm first hit there at 9 p.m. Friday, slamming the island's northern coast and becoming the first Category 5 hurricane to make landfall in Cuba in more than 80 years. Irma did not leave the country until Sunday afternoon.
Hurricane Irma brought water and debris crashing over the seawall of the Malecon, and into the district's art deco and modernist buildings. Ground floor apartments were inundated, possessions ruined, and entire livelihoods were put at risk among those running small businesses from their homes.
Irma's winds were so devastating they destroyed Cuban meteorological equipment used to record wind speeds. Power lines and palm trees have been uprooted by the hurricane, leaving behind a great disaster.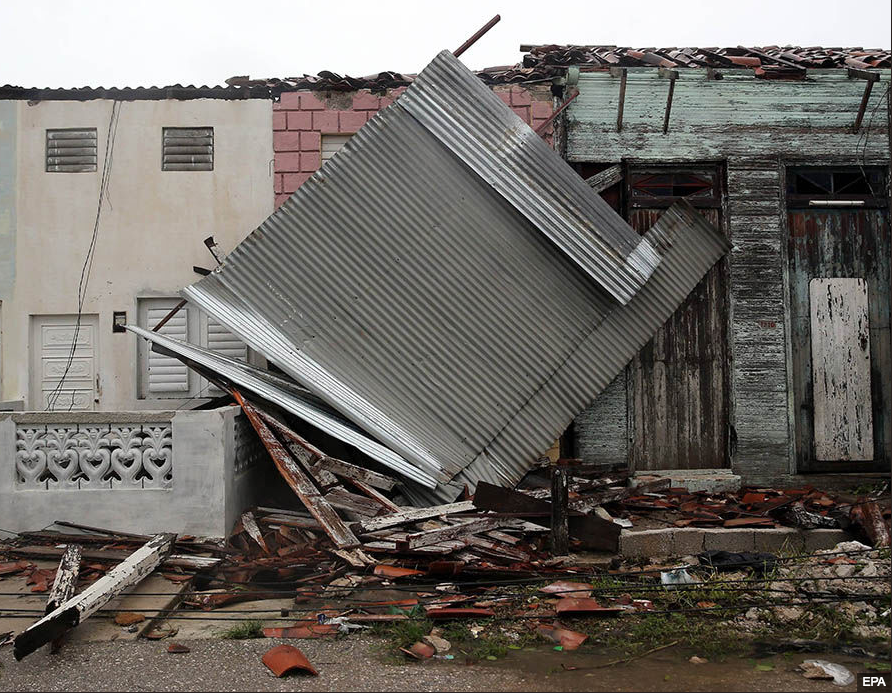 Authorities said Monday that 10 people died in Cuba and at least 24 others in the Caribbean. It was Cuba's worst hurricane death toll since 16 died in Hurricane Dennis in 2005.
But you know what? Cubans are way stronger than this!The Cuban people is powerful enough to recover from this disaster, thank God that is wasn't worse and most of the damages are material.
https://blog.hablacuba.com/wp-content/uploads/2017/09/HablaCuba.png
321
845
Ecaterina Lia
https://blog.hablacuba.com/wp-content/uploads/2015/02/Blog.hablaCuba.png
Ecaterina Lia
2017-09-12 16:14:36
2018-05-24 13:32:31
Cuba after Irma